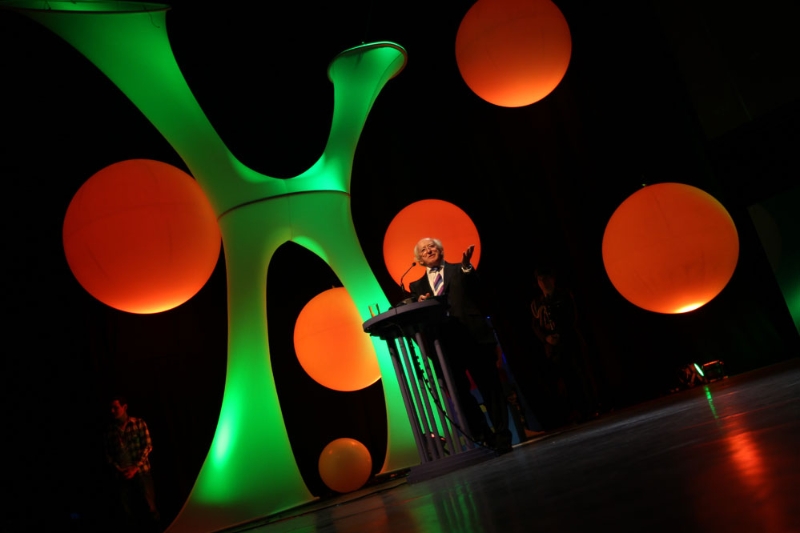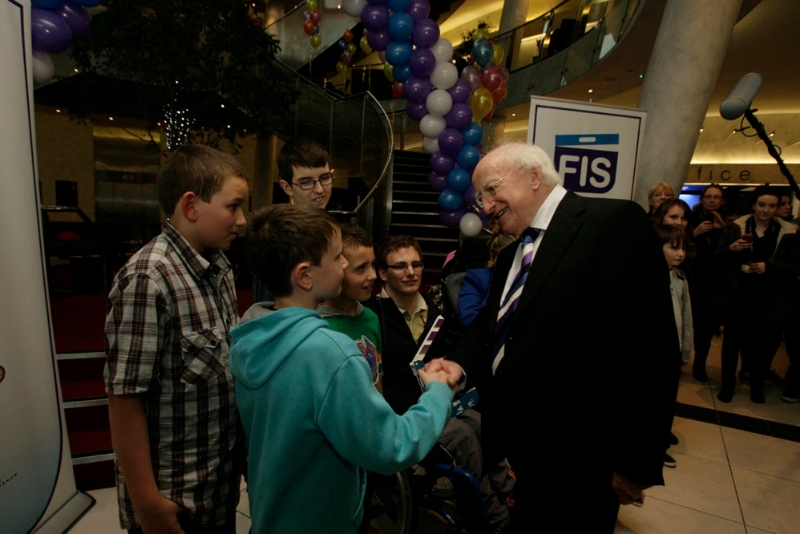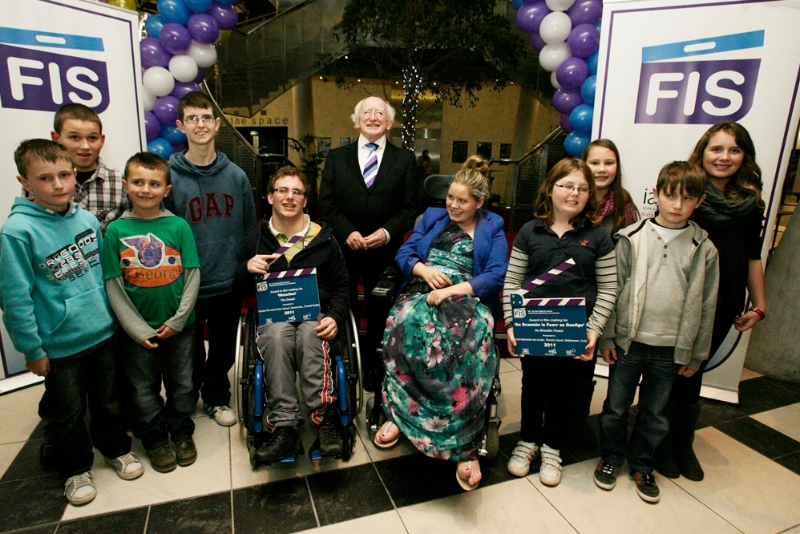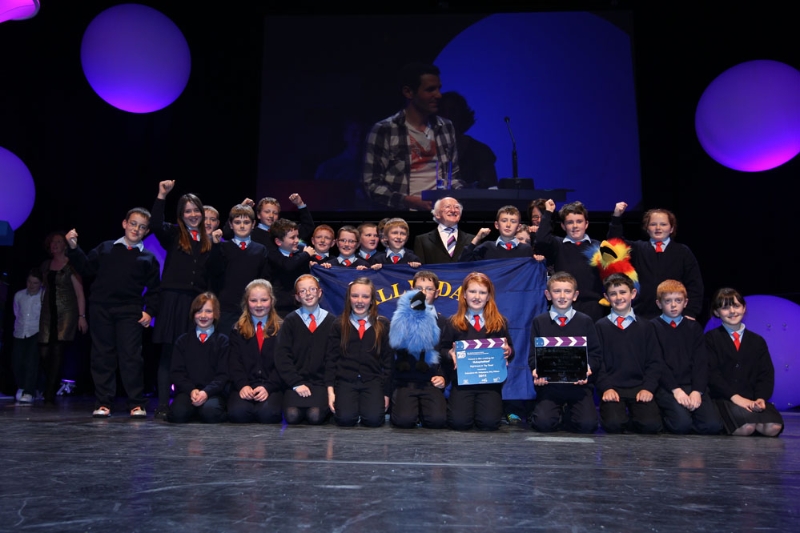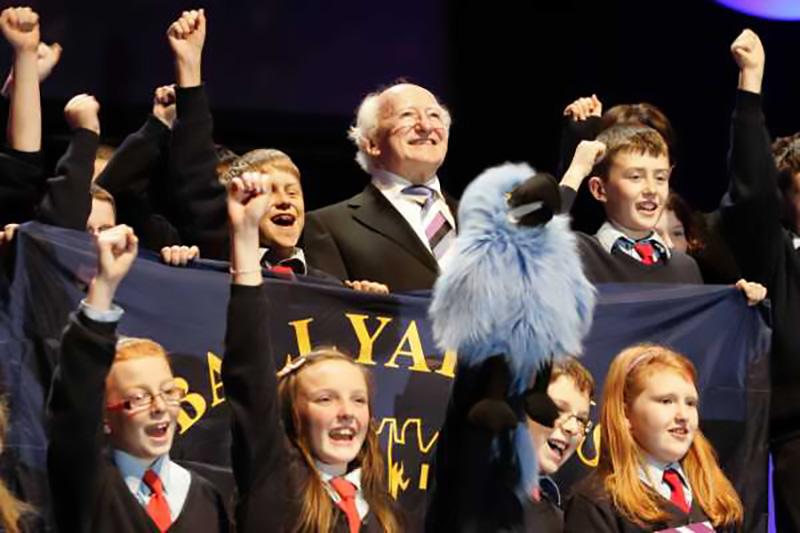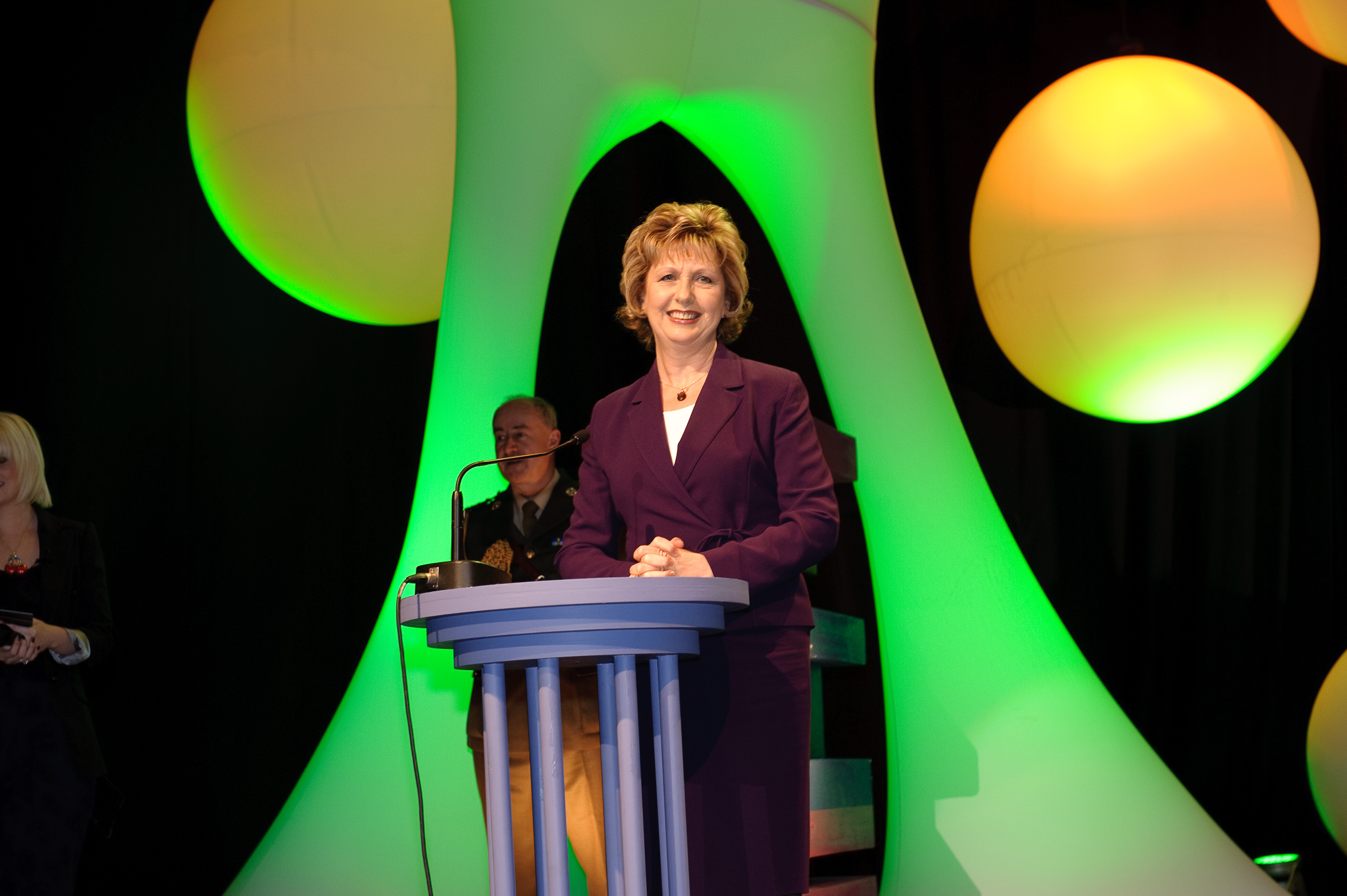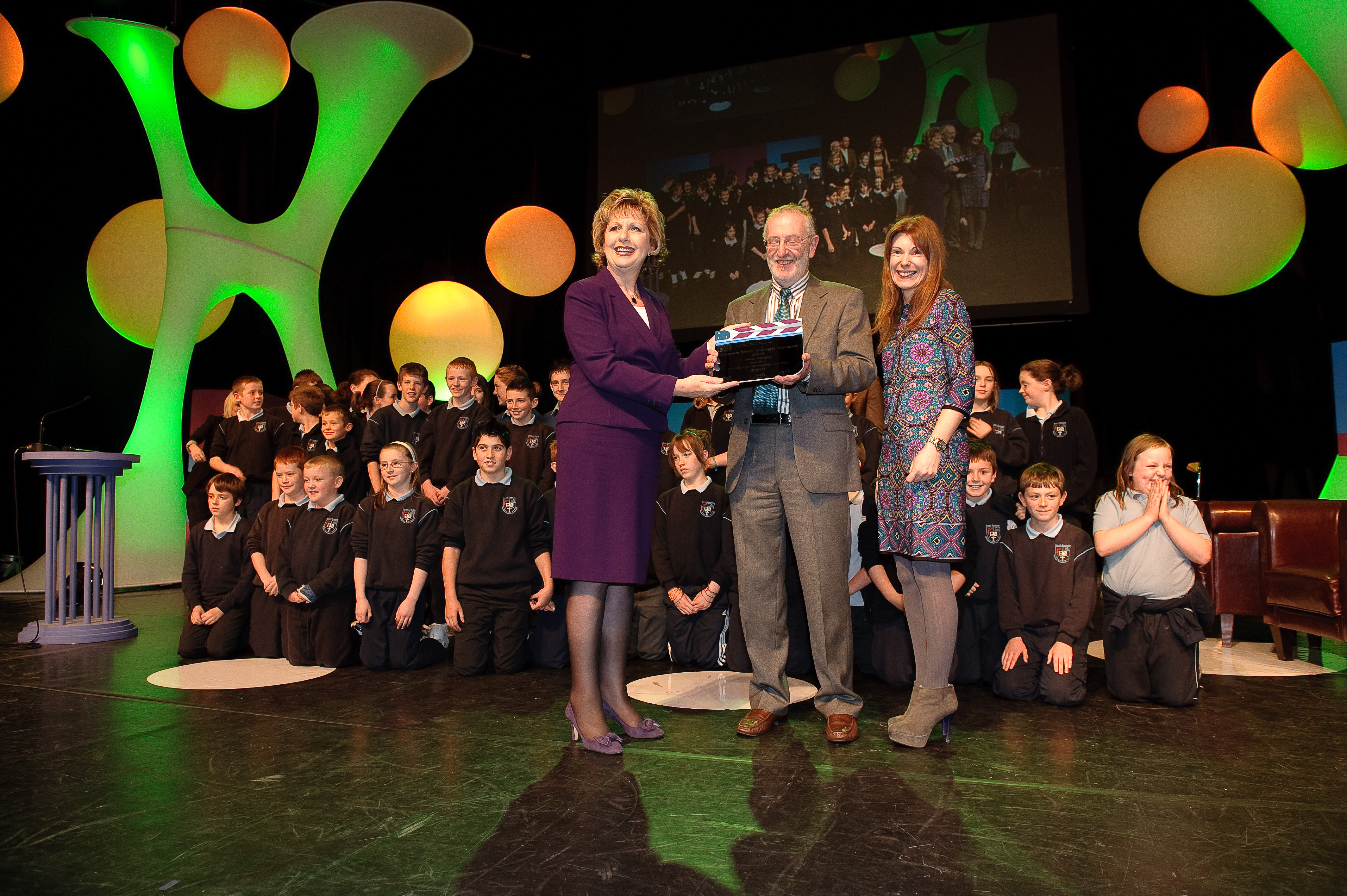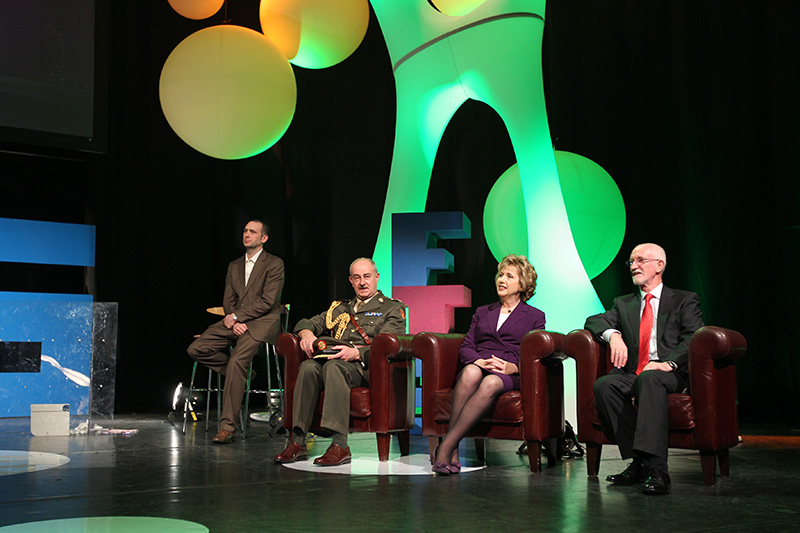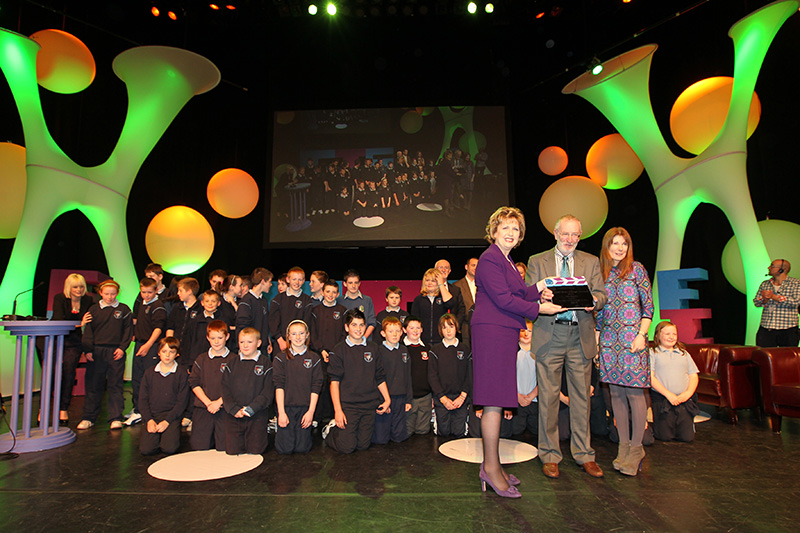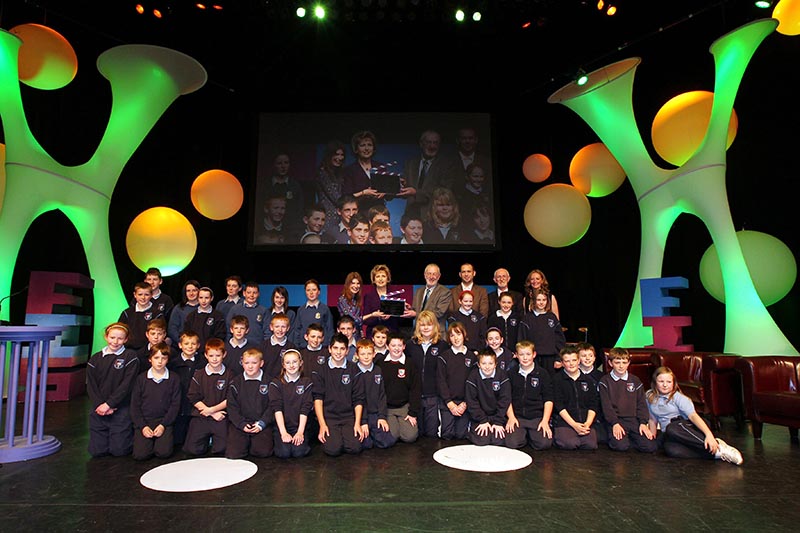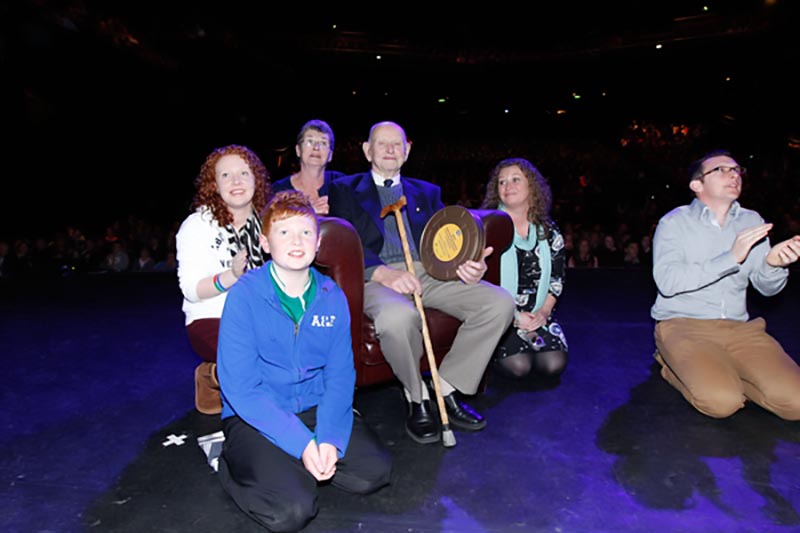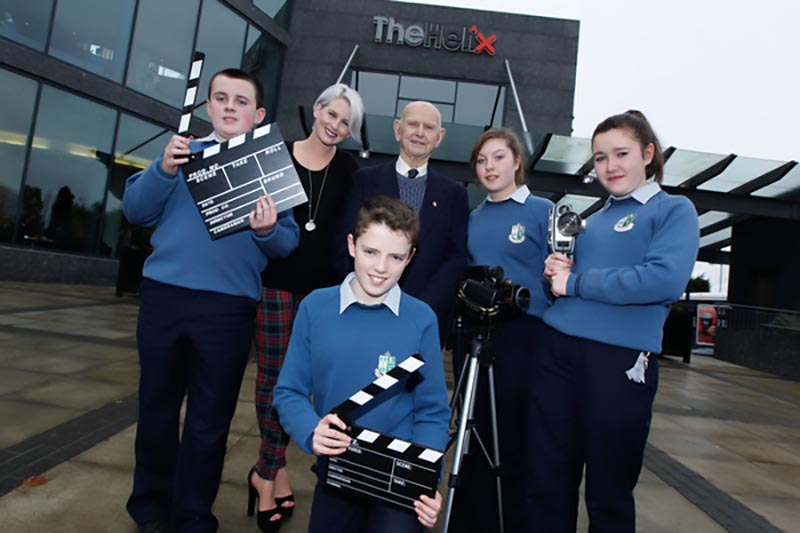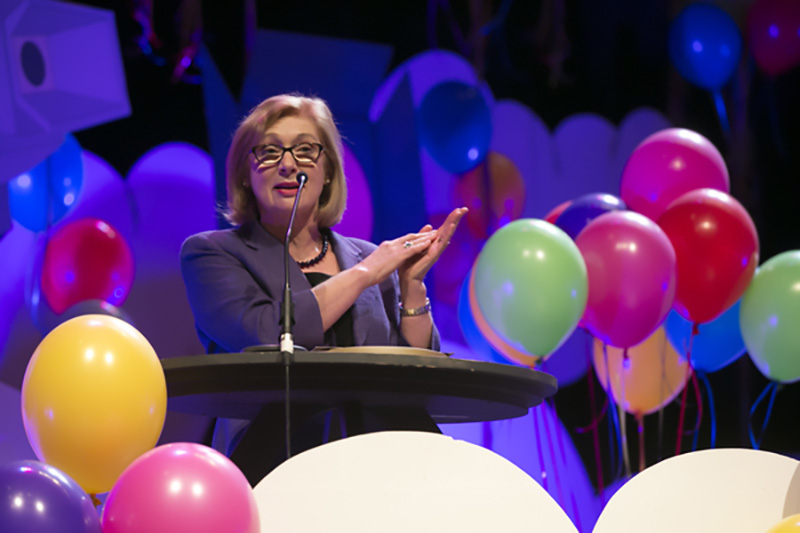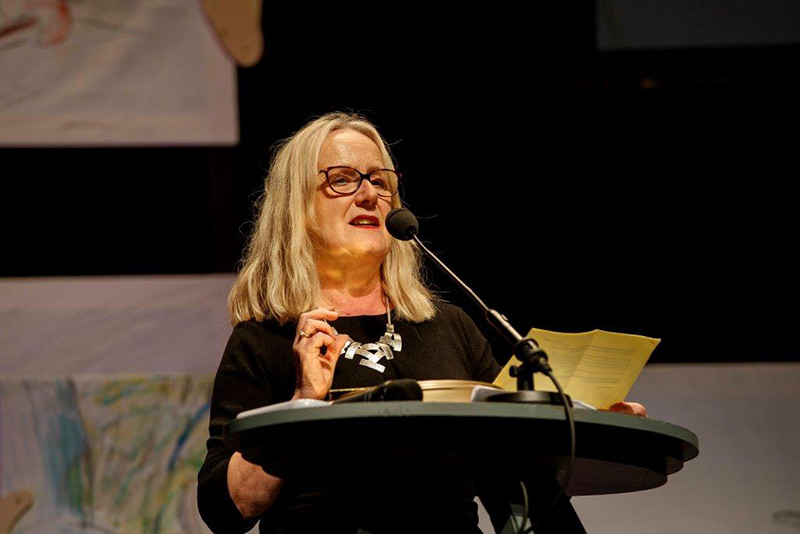 In 1999, funding support from the AIB Millennium Programme (and later the AIB Better Ireland Programme) allowed 'aspirations to become realities' for the visionaries of the FÍS Film Making Pilot Project.  A public/private partnership between AIB and the then Department of Education & Science enabled the Institute of Art, Design & Technology, Dún Laoghaire (IADT), to embark on an initiative designed "to enhance the educational and life experiences of children in participating schools through the medium of film" and to support the roll out of a new Primary School Curriculum (NCCA, 1999a).
FÍS (literally translated from Irish as Vision) was officially launched in 2000.  The pilot involving 28 schools was highly successful and teachers readily embraced new technologies, set about embedding the film-making process and the creative use of ICT in primary school classrooms.  In 2004, the project was scaled with support from the Department of Education & Science.  A series of lesson plans, teaching resources and professional development courses were made available through a strategic partnership between IADT, the Professional Development Service for Teachers (PDST), the nationwide network of (teacher) Education Centres and later the development of online educational resources available at www.fisfilmproject.ie.
To mark the nationwide launch of FÍS, IADT developed an annual awards ceremony where shortlisted films are showcased and celebrated in front of a national audience of almost 1,000 in the Helix Theatre, Dublin each year.  FÍS champion and visionary, Aileen MacKeogh, then Head of School, IADT held firm to her belief that film could support the primary curriculum.  She was right! Sadly, Aileen passed away in 2005.  Today, the most prestigious award at the annual ceremony is made in her honour – the Aileen MacKeogh Film of the Year Award for Outstanding Achievement in Film-making.
The awards ceremony is a unique collaboration between first and third level education working together.  Students from IADT's National Film School (NFS), MA in Broadcast Production for Radio & TV programme are responsible for the live broadcasting and filming of the ceremony.  The event is also streamed live via the FÍS Film Project website courtesy of the National Education & Research network, HEAnet. 2019 will mark the 15th year of the annual ceremony.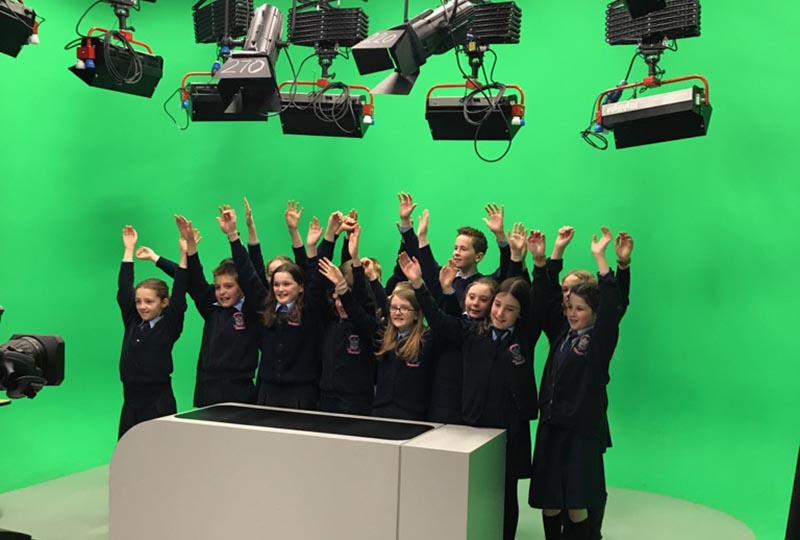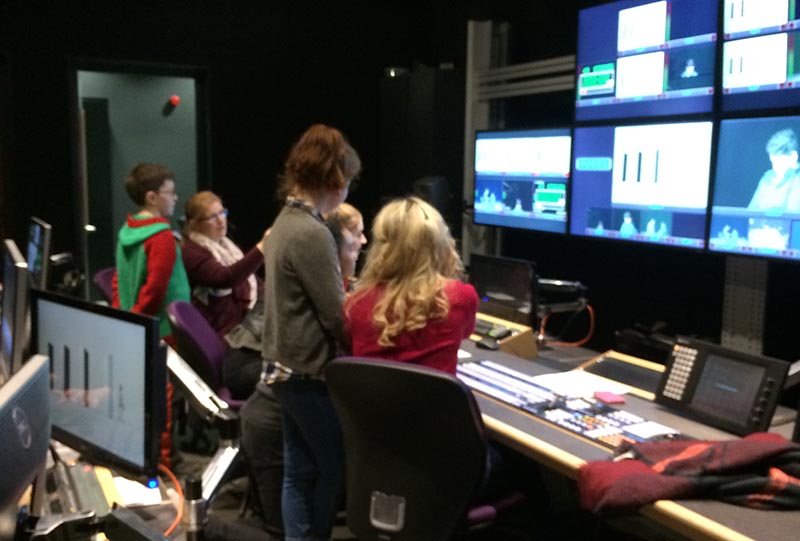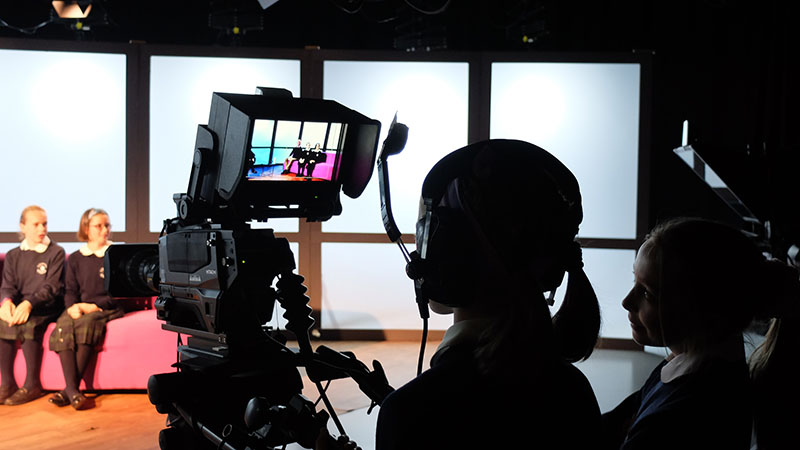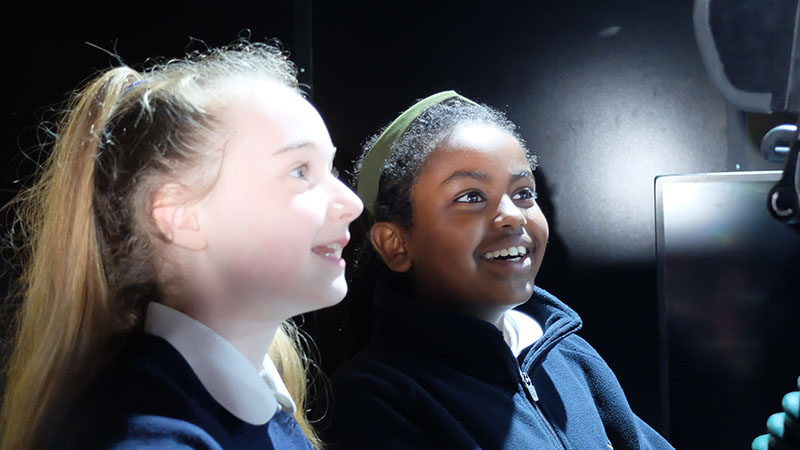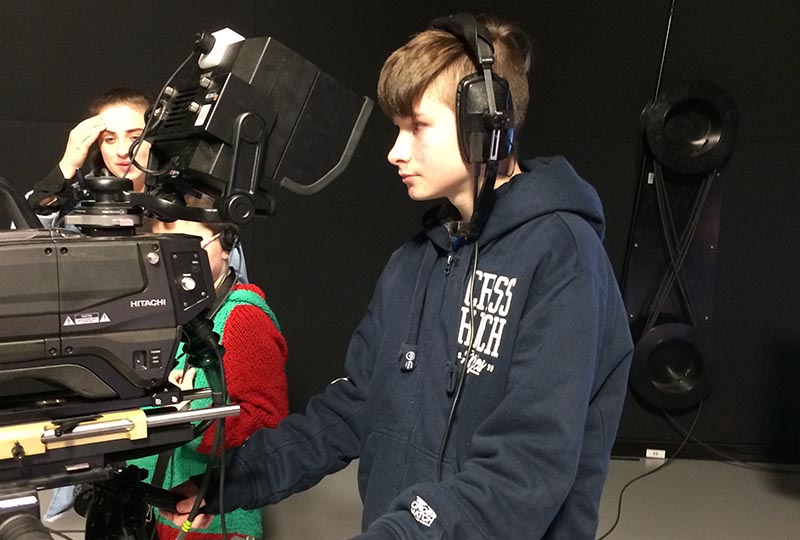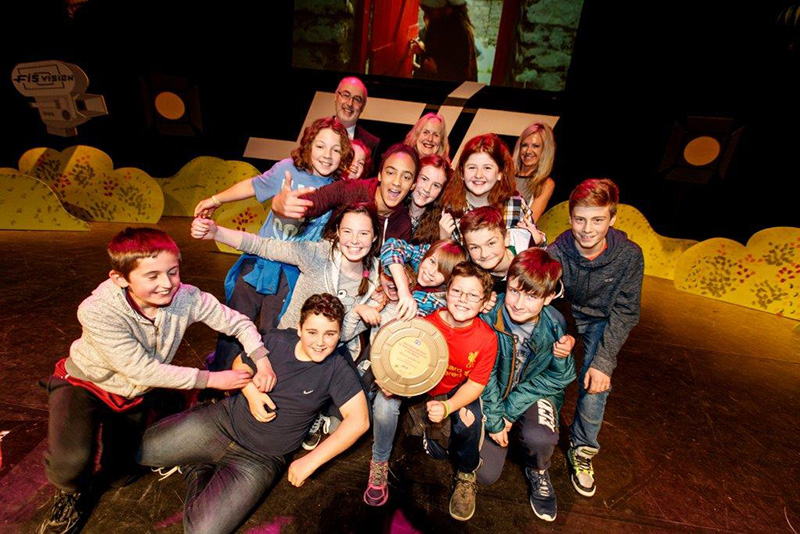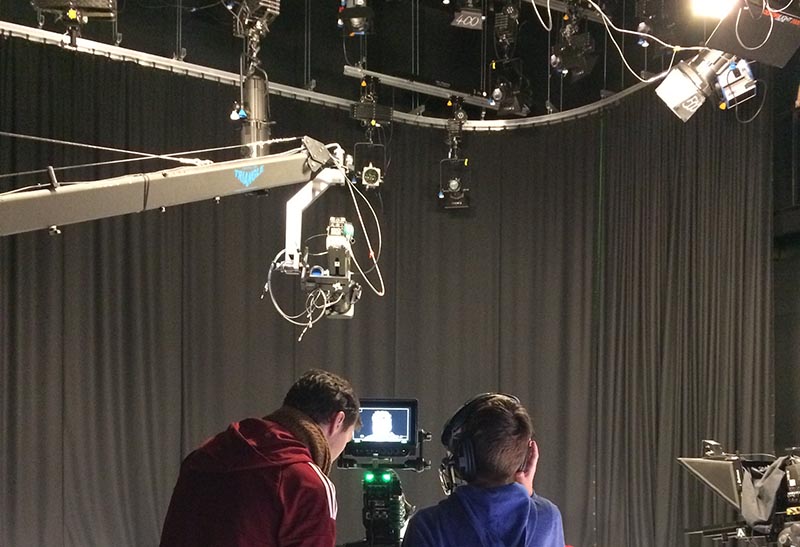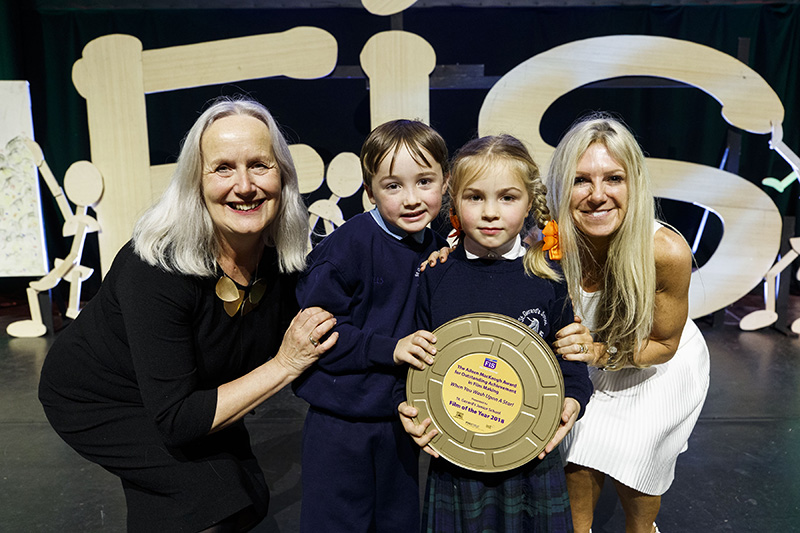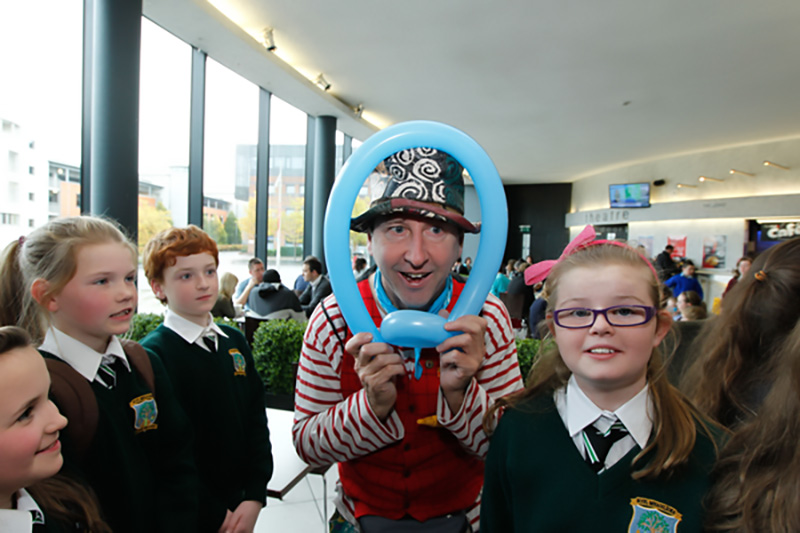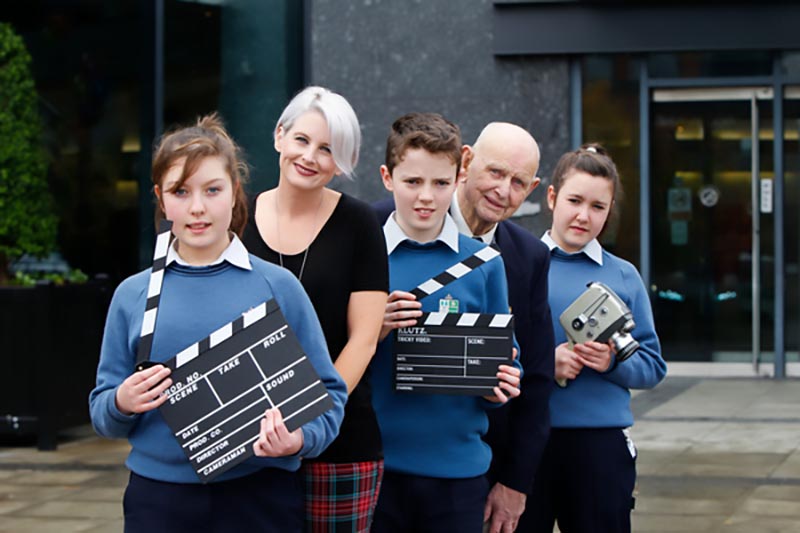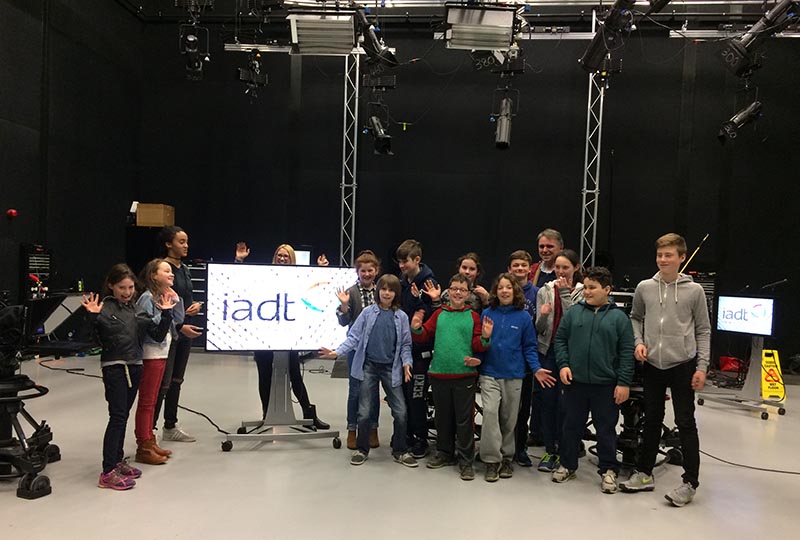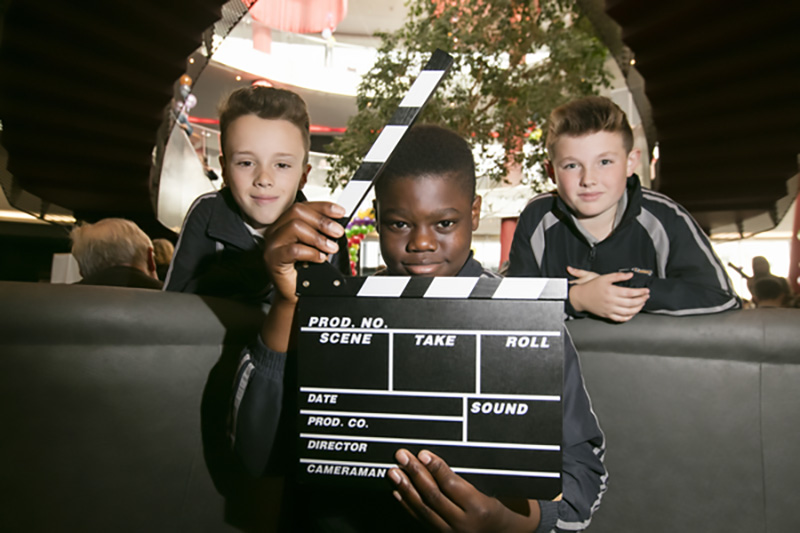 Children
A conservative estimate indicates that close to 25,000 Irish primary school children have been involved in FÍS film-making over the lifetime of this project so far.  The project has demonstrated that film-making can provide creative, relevant and memorable learning experiences for children. What's more, because of the collaborative nature of film-making, they develop communication, team working, decision making, problem solving as well as technical skills – all of which helps to prepare them for the future.
Teachers
Hundreds of teachers have also benefitted from professional development in digital storytelling, film-making, animation and ICT skills.
Film & TV Students
In addition, IADT students crew the annual FÍS Film Awards Ceremony, giving them the opportunity to put their newly honed skills into practice in a live broadcast production, engage in industry relevant learning experiences and create networking opportunities.
19 Years A-Growing
A co-ordinated approach between the PDST, the nationwide network of (teachers) Education Centres and IADT's National Film School is what makes FÍS successful and its longevity is testimony to the commitment of many.  19 years on, FÍS remains as relevant today as it did when AIB offered support for this bold new initiative.  Cited in the Dept. of Education & Skills 'Digital Strategy for Schools 2015-2020' as an exemplar for the creative use of technology in Irish primary school classrooms. FÍS is one of the ways Irish primary schools can achieve targets set out by the Department of Education & Skills in 2019 under the 'Digital Learning Framework' and 'School Excellence Fund for Digital Clusters' initiatives.  We look forward to celebrating our 20th anniversary in 2020. #LittleAcornsMightyOaks