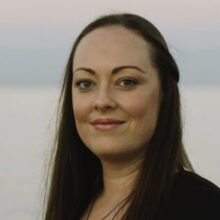 Christina Reynolds
FÍS Creative Manager (IADT)
Christina joined IADT as the FÍS Creative Manager in September 2023 and is delighted to be working with the FÍS Film Project as part of her role.  As well as a Masters in Arts Management and Cultural Policy from UCD and a Degree in Liberal Arts (Bard College, NY), Christina comes equipped with a Professional Diploma in Strategy and Innovation from the Irish Management Institute, a Certificate in Human Resource Management (CIPD, NCI) and a Diploma in Personal and Business Coaching (ICF, ILI) among many other personal and professional accolades. Christina has over 15 years' experience working in higher education in Ireland and the USA.
Christina can be contacted directly at christina.reynolds@iadt.ie.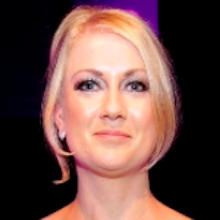 Michelle Herron
Acting Senior Administrator (PDST)
Michelle has extensive senior administrative experience working across a broad range of teachers' professional development initiatives that seek to promote digital technologies in primary and post-primary education. She joined the National Centre for Technology in Education (NCTE) over 19 years ago and has continued her role in this area following the development of the Professional Development Services for Teachers, Technology in Education Department. She has been involved in the FÍS Film Project since 2005 and in the past 10 years' her role in FÍS has expanded to include the co-ordination of FÍS from the PDST TiE side of the partnership. Her broad range of experience and knowledge supports the planning and co-ordination of the annual FÍS Film Awards ceremony organised in collaboration with IADT & the FÍS Office.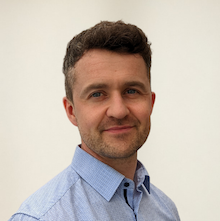 Niall Larkin
Advisor for Digital Technologies - Primary (PDST)
Niall joined the Professional Development Service for Teachers in 2019 and works as an Advisor for Digital Technologies.  Niall supports schools to effectively embed digital technologies into their teaching, learning and assessment practices in the classroom.  Since joining the Digital Technologies team he has been actively involved in updating and enhancing the PDST/IADT Digital Storytelling: Filmmaking course and the Digital Storytelling: Animation course. Niall also supports the upskilling of tutors to deliver these courses through the Education Centre network nationwide.
Anthony Kilcoyne
Divisional Director, Digital Technologies (OIDE)